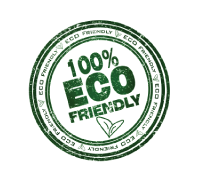 We bring our extensive experiences and professional skills to all level of garment and textile care which are often considered premium services by our customers. Our customer database currently shows customers numbering over 5.500. Centre-Ville Cleaners is a full-service ECO-FRIENDLY dry cleaners for all your clothing care needs ... from laundry shirts to wedding gowns and from cleaning to tailoring.

Our Fashion Cleaning Service includes:


Detailing - includes preparing the garments for cleaning by measuring for blocking when required, button or ornament protection or removal, evaluating for serviceability, identifying stains for treating, inspecting for damages and loose seams, and more.


Stain removal - Experienced professionals using both soaking and individual stain removal techniques, many of which are proprietary, perform stain removal prior to cleaning process.


Eco friendly cleaning - procedures include dry cleaning, wet cleaning, and hand cleaning, which utilize extensive classification, customized programs, and only the purest solvents.


Hand finishing - by highly skilled professionals is extended even to laundry shirts.


Minor repair - is provided at no cost where needed on loose hems, open seams, loose and missing buttons.


Inspection – performed in three stages; prior to cleaning, during pressing and during assembly.


Quality Assurance - performed during packaging of the finished garments to ensure pressing and stain removals are properly performed.